Diversity, Equity and Inclusion
The University of California San Diego Division of Plastic Surgery is dedicated to helping shape the field to be more diverse and inclusive. We believe in fostering a culture where every student, trainee, faculty, staff, and patient feel their voices are heard, their views are respected, and their values are represented. The path to diversity, equity and inclusion includes expanding our talented team to represent those who are currently underrepresented. At UC San Diego Division of Plastic Surgery that includes gender minorities, racial minorities, the LGBTQ community, FGLI (first generation, low-income), those who do not have a home institution plastic surgery program, and other underrepresented groups in plastic surgery. The path involves leveraging the skills and innovative ambition of those most focused on tackling biases in the workplace. As a team we can design and implement solutions that result in a workforce that truly represents our global community. A workforce that draws in all students and trainees. A workforce that is inviting to every patient seeking care.
Community Demographics
We treat a variety of surgical problems for San Diego's diverse patient population. As the eighth largest city in the United States and the nation's largest military community, San Diego is home to more than 1.4 million people (3.3 million in San Diego County). The city is known for its rich and diverse culture, with 34.1% of the population identifying as Hispanic or Latino, 12.6% Asian, 5.5% Black or African American, 4.6% multiracial, and 1.3% American Indian/Alaska Native. Additionally, according to U.S. Census Bureau data from 2014-2018, nearly one fourth (23.4%) of the city's population is foreign born.
 
The Division of Plastic Surgery acknowledges and embraces the diversity of our surrounding community. Our training curriculum is designed with our patient population in mind.  Additionally, our residents spend a significant portion of their training at UC San Diego Hillcrest Medical Center, the city's functioning county hospital; the V.A. San Diego Healthcare System; and Rady Children's Hospital, where they learn to treat patients of all ages and backgrounds. Residents are also encouraged to participate in outreach with San Diego's underserved and border populations.

Reference: "U.S. Census Bureau QuickFacts: San Diego County, California: San Diego City, California; United States." Census Bureau
Programs Available in Plastic Surgery at UC San Diego
Plastic Surgery Virtual Subinternship: Our virtual subinternship is a minimal cost option for exploring plastic surgery as a career and residency option. We are proud to offer top priority to those students coming from institutions that do not have a home plastic surgery program.
Division of Plastic Surgery Scholarship for Underrepresented Students for Visiting Subinternships: One funded visiting clerkship position for 4 weeks in the division of plastic surgery at the University of California San Diego in San Diego, CA in August/ September 2021 for a highly qualified application with a background under-represented in medicine. Please click here for overview and requirements.
Plastic Surgery Mentorship: UC San Diego Division of Plastic Surgery is proud to present the Plastic Surgery Mentorship Program, meant to provide support and 1:1 mentorship to students who are underrepresented in surgery, from economically disadvantaged backgrounds, or without home plastic surgery programs. We are now capped at 30 mentees for the 2020-2021 academic year, but will re-open applications in Fall of 2021. This program is offered in connection with the American Council of Academic Plastic Surgeons (ACAPS) who has partnered with multiple institutions committed to providing a faculty and resident who can be contacted by applicants with interests, questions, or concerns regarding DEI in specific residency programs. You can find the list of participating ACAPS institutions by clicking here. 
Holistic Review: In resident selection for the UCSD Division of Plastic Surgery, we engage in holistic review of applications. We aim to provide balanced consideration to experiences, talents, and academic metrics. The focus on traditional metrics (USMLE score, grades, number of publications) is reduced while the emphasis on candidates' experiences, attributes, and commitment to the underserved is emphasized.
Caring for Underserved & Global Communities in Plastic Surgery: Two wonderful opportunities include quarterly surgical trips to Tijuana with ConnectMed International and treating physical deformities in young patients through the Fresh Start Surgical Gifts program at Rady Children's Hospital.
UCSD Plastic Surgery Interest Group and Plastic Surgery Research Group: You can connect virtually with these two groups to learn more about plastic surgery as early as your first year in medical school. You will be connected with faculty, residents, and research projects that explore the nuances of plastic surgery and the impact the field has on so many. 
Programs at UC San Diego with which the Division of Plastic Surgery Collaborates  
Research and Publications by UC San Diego Faculty and Residents
Discussion: Melting the Plastic Ceiling: Where We Currently Stand on Measures to Support Women in Academic Plastic Surgery. Plast Reconstr Surg. 2020 Sep; 146(3):708-709. Reghunathan M, Gosman AA. PMID: 32842120.
Discussion: The Impact of Race, Age, Gender, Income, and Level of Education on Motivations to Pursue Cosmetic Surgery and Surgeon Selection at an Academic Institution. Plast Reconstr Surg. 2020 05; 145(5):940e-941e. Reghunathan M, Gosman AA. PMID: 32332534.
Diversity in Plastic Surgery: Trends in Female Representation at Plastic Surgery Meetings. Ann Plast Surg. 2020 May; 84(5S Suppl 4):S278-S282. Reghunathan M, Parmeshwar N, Gallus KM, Gosman AA. PMID: 31972574.
Reply: Diversity in Plastic Surgery: Trends in Minority Representation among Applicants and Residents. Plast Reconstr Surg. 2020 01; 145(1):221e-224e. Parmeshwar N, Gosman AA. PMID: 31625987.
Diversity in Plastic Surgery: Trends in Minority Representation among Applicants and Residents. Plast Reconstr Surg. 2019 03; 143(3):940-949. Parmeshwar N, Stuart ER, Reid CM, Oviedo P, Gosman AA. PMID: 30817668.
Other Media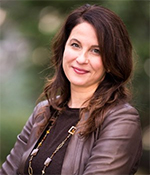 Amanda Gosman, MD
Professor and Chief, Division of Plastic Surgery (UCSD)
Director of Craniofacial & Pediatric Plastic Surgery (Rady)
President & Founder, ConnectMed International
Director, Fresh Start Surgical Gifts Clinic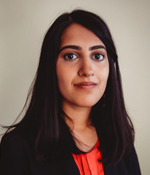 Meera Reghunathan, MD
PGY2 Resident at UC San Diego
UCSD PRS Diversity Task Force
ACAPS UCSD Diversity Liaison
​Greta Davis, MS4
UCSD PRS Diversity Task Force
ACAPS Diversity & Social Media Task Forces
​
Daniel Neubauer, MD
Plastic Surgery Research Fellow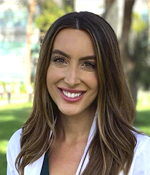 Rachel Segal, MS2
President of Plastic Surgery Interest Group